Cosmetic Dentistry – Charleston, SC
Make Your Dream Smile Come to Life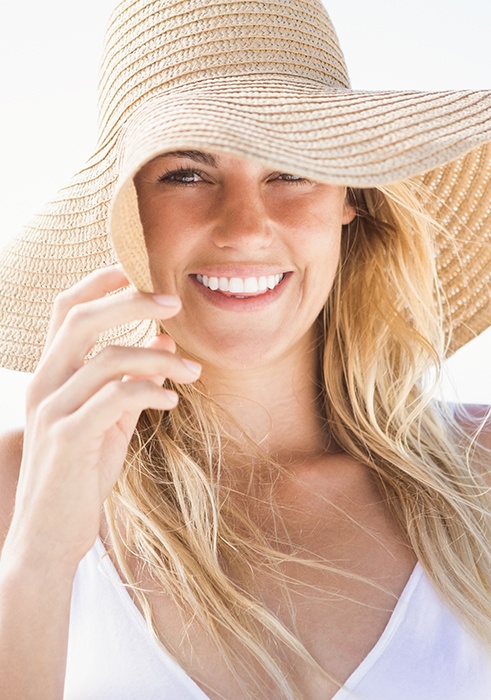 Everyone wants a smile they can feel confident showcasing to the world! At Daniel Island Dentistry, Dr. Church's expertise in the cosmetic field ensures you can achieve the smile you've always wanted, no matter how imperfect you believe your smile to be. She's proud to provide truly transparent care and only recommend services that will help you meet your smile goals in the most effective way possible, so don't wait to give her a call for cosmetic dentistry in Charleston, SC!
Why Choose Daniel Island Dentistry for Cosmetic Dentistry?
Virtual Smile Design Technology In-House
Lifelike Materials Used for All Restorations
Botox Available to Address Wrinkles
Porcelain Veneers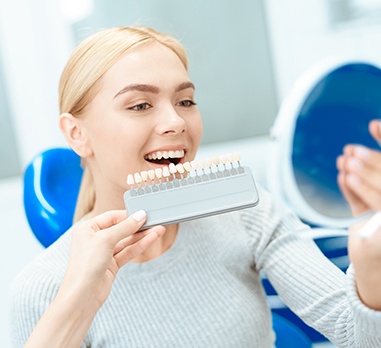 Do you have multiple imperfections that make it difficult to show your smile? When you want to completely transform your smile in Daniel Island, and do it with only a single treatment, veneers offer a fantastic solution. These ultra-thin sheaths of dental ceramic are designed to not only bond to teeth, but blend in exactly with your neighboring teeth to create a seamless appearance. Made from high-quality materials, you can expect them to last for many years and be more stain-resistant than natural enamel!
Metal-Free Dental Restorations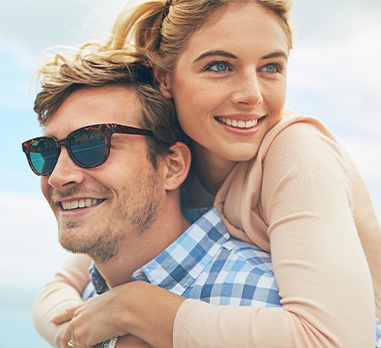 Just because you need a crown or filling to restore a tooth doesn't mean you should be forced to deal with metal in your smile. It's one of the reasons why we offer materials that are 100% designed to blend in with your existing teeth while still maintaining strength and durability…without metal.
Bioclear Cosmetic Dental Bonding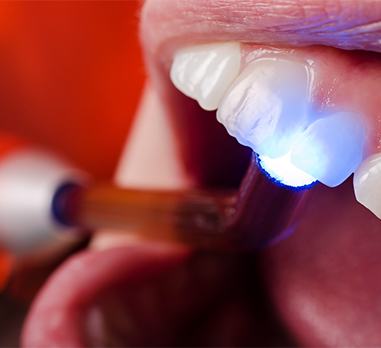 Bioclear takes cosmetic bonding and truly makes it extraordinary. If you have minor imperfections in your smile, including chips, cracks, stains, discoloration, gaps, or teeth that appear uneven or small, Bioclear cosmetic bonding may be able to help you. Using a thin layer of composite resin material, we can transform your smile from top-to-bottom and provide a more affordable alternative to veneers if you're a candidate. Additionally, treatment only takes a single appointment to complete, making it perfect for emergency touch-ups in preparation for an important event! Schedule your consult today to determine if this is an option for your smile!
Teeth Whitening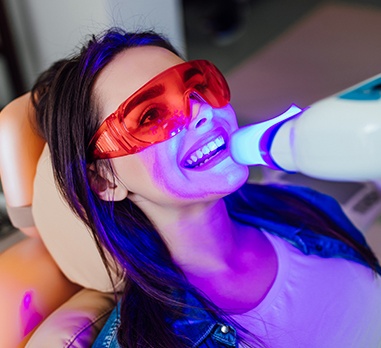 Stains on teeth can develop from the foods you eat, but they can also appear as a result of the aging process. Regardless of the cause, you don't have to settle for discolored teeth if they make you feel uncomfortable when showing your smile. Our Daniel Island dental office provides professional teeth whitening materials catered to each patient's needs. We have a disposable option called Opalescence Go, that are a professional version of whitening strips. We also scan and design custom trays that are fabricated exactly to your mouth so that you can purchase bleach and apply to each tooth at home. Our in-office whitening options are with Zoom and completed in a single visit while also sending you home with trays for maintenance. By providing all solutions, everyone can get a whitening treatment that fits their needs!
Virtual Smile Design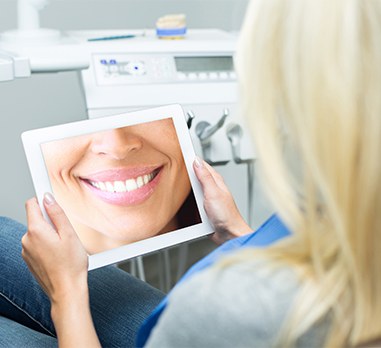 If you've never had cosmetic treatment completed before, we understand why you may feel hesitant about completing it now. Alternatively, you may not know which option will help you best achieve your dream smile. With virtual smile design software, you don't have to guess. Simply provide us with an up-to-date photo and we'll show you a preview of your future smile following teeth whitening, veneers, cosmetic bonding, or another treatment provided at our dental office!
Botox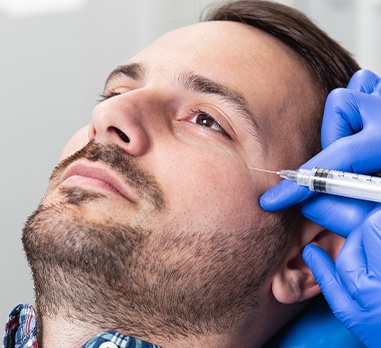 The use of Botox and Xeomin products is very versatile in the dental field with the proper training. Patients who clench and grind habitually can achieve great relief from pain and problems by having their masseter muscle treated by Dr. Church with Botox therapy. This decreases the forces and eliminates pain associated with clenching/grinding. It also helps the tooth structure that is taking the blunt of the forces. Dr. Church also provides Botox/Xeomin as an enhancement to your facial appearance, treating wrinkles and stress lines around the eyes, eyebrows, forehead, and mouth. Just one treatment can take years off your appearance and last for several months before needing any kind of retreatment.
Cosmetic Dentistry FAQs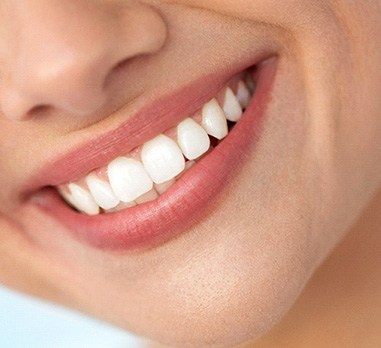 Some people have teeth that are healthy but aren't quite as beautiful as they'd like. No matter the aesthetic issue you're dealing with, we are confident that we have a cosmetic treatment that can help you.
Cosmetic dentistry is a vast and deep field of dentistry, which means that patients often have no shortage of questions about it. If you're interested in beautifying your smile, here are some answers to questions you may have.
Is Cosmetic Dentistry Safe?
Ultimately, the safety of any treatment comes down to the person performing it, so if you're getting cosmetic dentistry from us, we can confidently say that you're in safe hands. No matter what you come to us for, we'll guarantee that we're mitigating any risks associated with the treatment.
However, we also understand that discretion in treatment is important and that not every procedure is right for every patient. Teeth whitening, for example, can be uncomfortable for patients who have cavities or cracked teeth. At your consultation, we'll perform a careful preliminary exam and talk with you about what treatments are the best options for you.
How Do I Know If Cosmetic Dentistry Is Right For Me?
There are cosmetic treatments that can deal with a wide variety of issues, for example:
People with stained or discolored teeth can seriously benefit from professional teeth whitening
Chips or cracks can be repaired with direct bonding
If you grind your teeth habitually, or just want to erase wrinkles, we are experts in administering Botox
If you want to fix a crooked or cracked smile, veneers can give you your ideal set of teeth.
Virtual smile design can help you envision the future of your teeth and give you a goal to work towards.
The fact is that there's a cosmetic dental treatment for just about any aesthetic issue you could have with your teeth. If you want to learn more, we'll talk with you at a consultation about which procedures are ideal for you!
Does Cosmetic Dentistry Hurt?
When getting any kind of new dental treatment, it's common for patients to be a little worried about discomfort. We're well aware of that, which is why Dr. Church, Dr. Von Bargen, and everyone else on our team will ensure that your treatment is as comfortable as possible and that any sensitivity afterward is minimal.
In truth, most cosmetic treatments aren't invasive. Teeth whitening and direct bonding, for example, barely even penetrate below the surface of the tooth. There are some treatments (veneers, for example) that require the removal of some enamel, but we'll be sure to numb your mouth completely before that.
What Is the Difference Between a Dentist and a Cosmetic Dentist?
Technically, "cosmetic dentist" isn't a distinct specialization in the way, say, a periodontist is. Cosmetic dentists are regular dentists possessing a dental doctorate, but who have centered their practice on cosmetic treatment.
These dentists can do everything a general dentist can but have an additional artistic flair that makes them well-suited to aesthetic work. They also often have completed advanced training in cosmetic treatments specifically—Dr. Church, for example, has studied extensively with Smile Design and the American Academy of Facial Esthetics.