Dental Implants – Charleston, SC
The Gold Standard of Replacing Teeth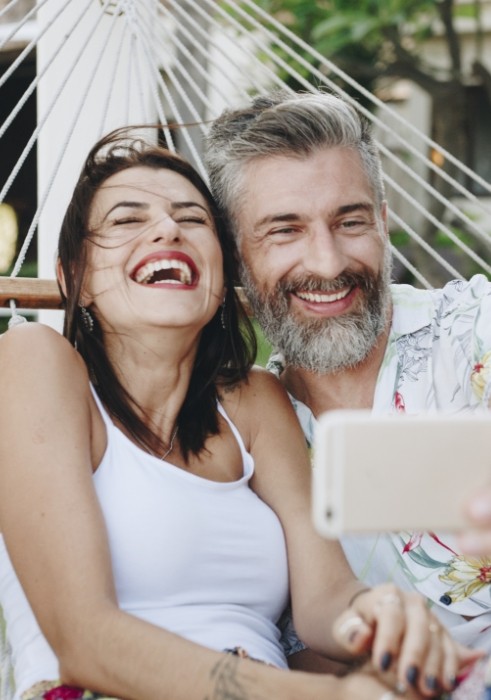 When it comes to tooth replacement, there are few options quite as effective as dental implants. Not only can you feel more confident about the longevity and function of your teeth following implant treatment, but you can expect a smile that looks more natural than ever. Only you and Dr. Church will know that you had your tooth replaced, so don't wait to get started on your future treatment at her dental office by giving her a call today for tooth replacement with dental implants in Charleston, SC!
Why Choose Daniel Island Dentistry for Dental Implants?
Partners with Knowledgeable Specialist for Placement
Powerful Planning Technology In-House
Restorations Made from Incredibly Lifelike Materials
What are Dental Implants?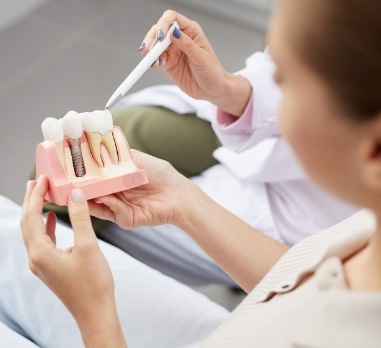 Dental implants consist of two main components. This includes the titanium post that's intended to replace the root and the restoration that attaches to the post via an abutment (or small connector). They are capable of replacing individual teeth as well as multiple consecutive teeth and entire arches at a time, making them an extremely versatile treatment for patients in Daniel Island. As long as you have sufficient bone volume, healthy gum tissue, and good oral health overall, you should be more than eligible to receive treatment!
Benefits of Dental implants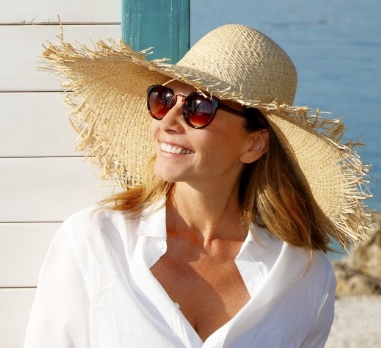 When you choose dental implants over more traditional tooth replacement options, you can expect many benefits that you wouldn't normally receive. For example, dental implants are designed to last as long as 30 years and even longer when they are properly cared for. Furthermore, you can eat your favorite foods with confidence, no matter how tough or chewy they might be. These functional benefits combined with their ability to invigorate your smile and overall facial appearance make them quite the worthwhile investment.
Who Dental Implants Can Help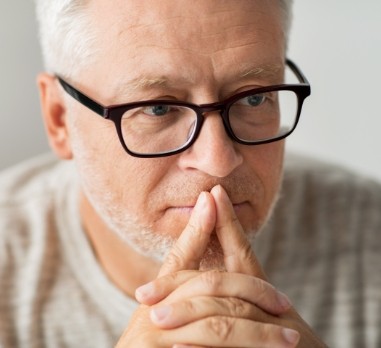 Dental implants are a fantastic option for those looking for tooth replacement options. They can be treatment planned before or after a tooth has been removed, often times, even if its been years since the extraction. Rest assured, with the proper planning you may never have to go with a space and only Dr. Church and your oral surgeon will know you had a tooth removed. Additionally, if you currently use a denture but can't stand how it shifts out of place while in use, a series of dental implants can give significantly improved stability and longevity. Below, you can learn more about the most common situations in which dental implants in Daniel Island are ideal.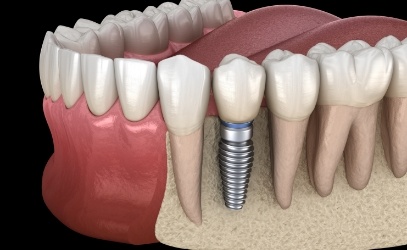 Missing One Tooth
When replacing a single tooth, a dental implant can provide a great alternative to a traditional dental bridge. Once the implant post is placed inside of the jaw and given time to integrate, a restoration customized to blend in with your neighboring teeth can be placed.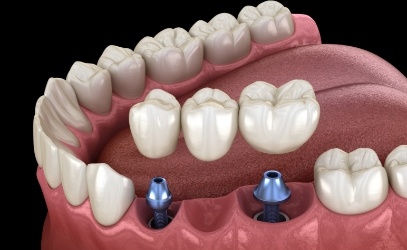 Missing Multiple Teeth
In the event you have multiple consecutive teeth missing or teeth lost on opposite sides of the mouth, dental implants can be used to hold them rather than existing teeth. This means that no modifications to your natural enamel are necessary. In some cases, a single implant has enough strength to hold a two-crown bridge!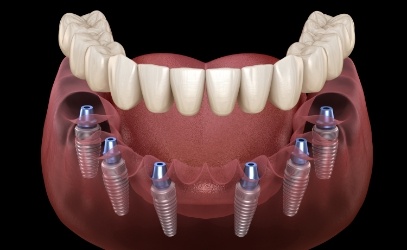 Missing All Teeth
Do you currently rely on a denture, either for your top arch, bottom arch, or both? By placing a handful of implants throughout the jaw, we can attach a denture designed to replace the entire arch, improve stability and longevity of your denture, and enable you to eat the foods you enjoy.
Understanding the Cost of Dental Implants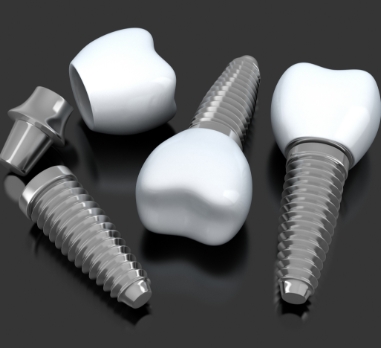 While dental implants do tend to be costly compared to other options, we only recommend them due to their many benefits and cost-effective attributes. Keep in mind that the cost of your treatment in Daniel Island will largely vary based on your specific needs. Thanks to their longevity, ability to break down even the toughest foods, and lifelike appearance, they actually are a fantastic long-term investment for those looking to replace teeth. During your consultation, you'll be given as much information as possible so you can make an educated decision.