Dental Crowns – Daniel Island, SC
A Dependable Solution for Damaged or Decayed Teeth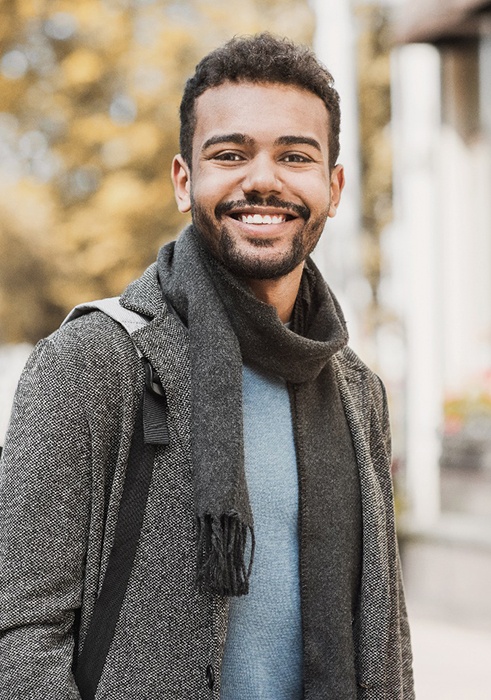 Do you have a tooth that has sustained major damage or decay? Restorative dentistry is the answer to help you recover a healthy smile. Specifically, dental crowns provide a trusted solution for damaged or decayed teeth. At Daniel Island Dentistry, our dentists utilize tooth-colored porcelain to ensure the most natural-looking result without sacrificing durability. Contact our team to schedule a consultation!
Why Choose Daniel Island Dentistry For Dental Crowns?
Dental Insurance Covers Crowns 50-75 Percent
Metal-Free Restorations Result In Improved Esthetics
Digital Impression System Available In-House
What Is a Dental Crown?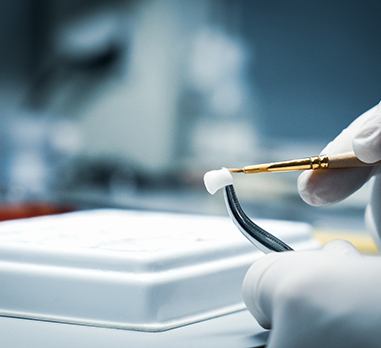 A dental crown is a customized cap placed on top of a damaged tooth. It is used to protect, cover, and restore the shape of your tooth when a filling will not solve the problem. Dental crowns can be made of a variety of materials, but porcelain is a popular choice for its natural appearance. They typically do not require special care over time other than good oral hygiene.
The crown restores the tooth's shape, size, strength, and appearance. There is an array of potential reasons you might need a dental crown, such as protecting a weak tooth from breaking, restoring a broken tooth, holding a dental bridge in place, covering a dental implant, shielding a tooth that's been treated with a root canal, and covering a tooth that is misshapen or discolored.
The Process of Getting Dental Crowns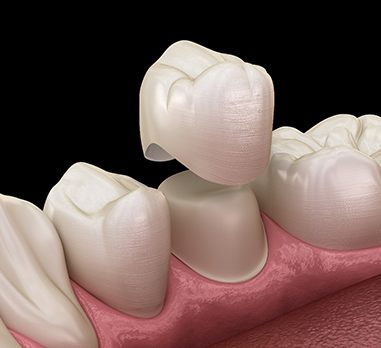 You will typically have two appointments to get dental crowns on Daniel Island. During the first visit, the tooth that's going to receive the crown is examined and prepared. X-rays are taken of the tooth and the bone around it.
Once your dentist on Daniel Island determines that you do not need a root canal before your crown procedure, they will file the tooth down across the top and sides to create space. The amount of tooth filed depends on the type of crown you are getting. If too much of your tooth is missing, a filling material can be used to build sufficient tooth structure.
Then, an impression is made of the tooth receiving the crown and the tooth below it so as not to affect your bite. The impressions are sent to a lab and in the 2-3 weeks to follow, you will wear a temporary crown prepared by your dentist. On the second visit, the temporary one is removed, and your permanent crown is cemented in place!
The Benefits of Dental Crowns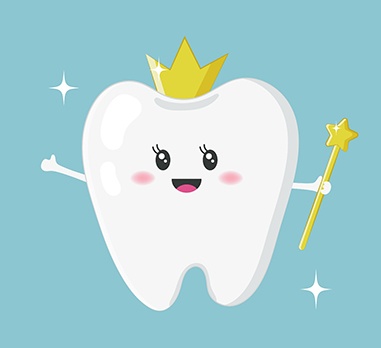 The primary benefit of a dental crown is that it can restore your damaged or broken tooth to full function. But that's just the tip of the iceberg. A crown can improve your appearance since it matches the color and texture of other teeth. If your teeth have changed over the years due to nighttime grinding (bruxism), crowns and a nightguard can revitalize and safeguard your smile.
If you require a large filling or a root canal, a crown can provide strength and protection for that tooth. A crown can add stability to a dental bridge while protecting surrounding teeth. Also, consider that a dental crown can last 5-15 years and perhaps more depending on the material and your oral hygiene habits, plus getting one is a relatively simple process as mentioned above.