New Patient Information – Daniel Island, SC
We Can't Wait to Be Your Dental Home
More than anything else, Dr. Church and her team at Daniel Island Dentistry want to make your dental visits safe, easy, and convenient. This is the case whether you're visiting for the first time or attending your 50th appointment with us! If you've never visited us before, we recommend that you read over our new patient page first, then give us a call if you have any additional questions you'd like to address.
Your First Visit
When you first arrive, you'll be met by a group of smiling faces ready to welcome and greet you. You'll be brought to one of our offices to speak with our hygienist. There, they will assess the current condition of your oral health and determine the best cleaning/treatment plan based on your needs. Dr. Church will also come in to meet you, review your X-rays and any other photos taken, and discuss your oral health concerns. Assuming no periodontal therapy is needed, we'll complete a cleaning, then bring you to the front desk for any other necessary treatment plans to be formulated.
New Patient Forms
One of the best ways to expedite your new patient visit is to complete your new patient forms ahead of your appointment. Below, you can find a download link to print and fill out these forms on your own time, then bring it to our office during your initial visit. These forms ask you not only for your contact information, but relevant medical history and current medications you are taking, both of which enable us to provide you the best care possible.
Complete Our Patient Forms Online
Dental Insurance Welcome
When you have dental insurance benefits to utilize, you're able to get many of your most important dental treatments completed at an affordable cost. At this time, we are in-network with BCBS and Delta Dental Premier. Of course, we're happy to accept additional plans as well, just visit our front desk to learn more about financing your dental care. We'll gladly file claims on your behalf and help you get the most out of your insurance plan.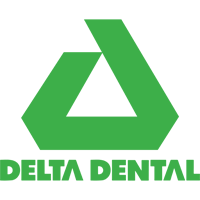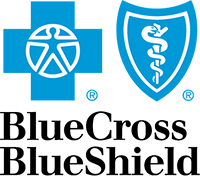 Membership Plan
Don't want to use a dental insurance plan? We encourage you to consider our in-house membership that accommodates adults, children, and those in need of periodontal therapy! After paying a lifetime activation fee (which includes the first month), you can expect a guaranteed set of preventive benefits (think exams, cleanings, and X-rays) and discounts on many other services provided at our practice. Follow the link below to learn more and sign up your entire family!
Learn About Our Membership Plan
Financing Available
Do you lack dental insurance? Did your benefits not cover all of your treatment costs? You don't have to skip treatments you need when you have financing options to consider. This includes CareCredit, a third-party option that allows for monthly installments to be made on care over the course of several months. In many cases, you can even expect little to zero interest attached to these payments depending on the plan you choose.
Dental Warranty
At Daniel Island Dentistry, Dr. Church and her team stand behind their work but we also offer an extended warranty if things were to happen beyond our control. Even if you are on vacation and you have an issue away from our office, we have plans in place to get you help wherever you may be. Rest assured, your investment will be protected and you can have confidence that what we do will be intended for the long haul. We do insist on preventative care with routine cleanings to keep your natural teeth, as well as any dental work, clean and protected from recurrent decay.
Learn About My Dental Warranty
Pay Online
Ready to make your first payment for your dental care at Daniel Island Dentistry? To make your appointments all the more convenient, we've made it possible to complete payments entirely online if you'd prefer! Simply follow the link to our patient portal and initiate your transaction from the comfort of your own home. If you have questions about using the portal or signing up, please don't hesitate to give us a call. You can even make secure payments through our Weave app that can send a convenient text right to your cell phone!