Teeth Whitening – Daniel Island, SC
Embrace a Whiter, Brighter Smile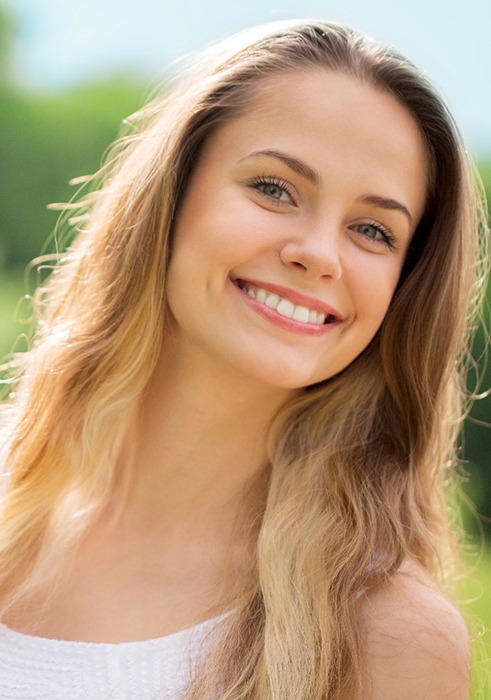 Dr. Christina Church at Daniel Island Dentistry is an expert when it comes to improving smiles. Her training, experience, and pursuit of continuing education make her a knowledgeable professional who understands the struggles that can come with a smile that lacks aesthetic appeal. Fortunately, she and her team can provide patients with an array of cosmetic solutions designed to improve and enhance appearances. If it's stains and discoloration keeping you from attending various social gatherings, let Dr. Church provide teeth whitening in Daniel Island! Offering both in-office treatment and take-home whitening kits, you can trust that your smile will shine brighter in no time at all. Contact us today to schedule an appointment to learn more.
Why Choose Daniel Island Dentistry for Teeth Whitening?
In-Office and At-Home Whitening Kits for Your Convenience
Trusted Dentist and Dental Team with Years of Experience
In-House Membership Plan and Financing Available
Who is a Good Candidate for Teeth Whitening?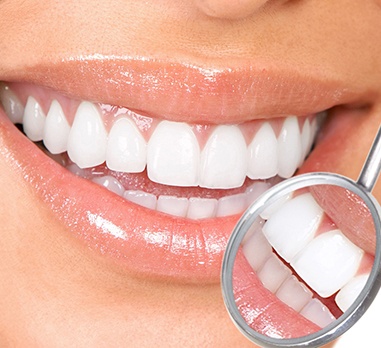 If you are tired of seeing stains when you look in the mirror, it's time to consider teeth whitening. Surface stains or those that exist deep within a tooth's layers can make you feel self-conscious about your appearance, causing you to miss memorable events and exciting opportunities. With the help of a cosmetic solution like teeth whitening, however, you can take back your oral health and embrace a more pleasing aesthetic. But you must first meet with your cosmetic dentist in Daniel Island to determine if you are a candidate for treatment.
During your consultation with Dr. Church, you will discuss your smile goals and learn whether in-office or at-home whitening is right for you. You will need to have good general oral health (i.e., no signs of tooth decay or gum disease), otherwise, you'll need to undergo restorative treatment before moving forward with teeth whitening.
How Does Teeth Whitening Work?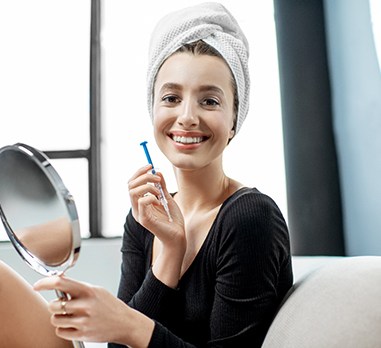 When visiting Daniel Island Dentistry, we are pleased to provide our patients with two types of teeth whitening, both of which help you achieve outstanding results. No matter if you choose in-office treatment or our take-home whitening solution, you can expect to see a noticeably brighter smile in as little as one hour or as much as two weeks.
Take-Home Whitening
When choosing our take-home whitening option, you can choose between two types of treatment: our Opalescence Go disposable whitening strips or custom-made trays that are created using impressions of your smile. No matter which method you choose, you can count on achieving beautiful results. With the whitening strips, you simply apply them each day for the appropriate amount of time. With the trays, you add the high-grade bleaching gel and wear them for the designated timeframe. After about two weeks, you can expect to see a dramatic difference in the shade of your teeth.
In-Office Teeth Whitening
If you'd rather leave your treatment to Dr. Church and our dental team, we will use Zoom! Whitening to blast away stains and leave your teeth sparkling white. In about one hour, we will have your teeth looking brighter and more beautiful than before. We'll also send you home with whitening trays for quick and easy touch-ups.
Tips for Maintaining Your Brighter Smile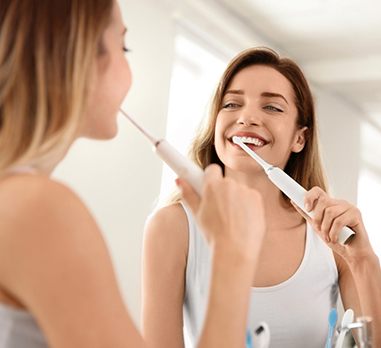 Naturally, after having your teeth whitened, you'll want to maintain your results for as long as possible, which is why it's important that you keep the following tips in mind:
Brush and floss your teeth regularly to remove bad bacteria and food particles that may try to burrow into your smile and cause tooth decay, gum disease, and stains.
Limit or avoid dark-colored beverages and foods (i.e., coffee, soda, tea, red wine, berries, soy sauce, etc.).
Commit to seeing your dentist every six months for dental checkups and cleanings.
Avoid bad habits like smoking, using your teeth as tools, and poor oral hygiene.
Don't be afraid to touch up your smile if necessary.
Understanding the Cost of Teeth Whitening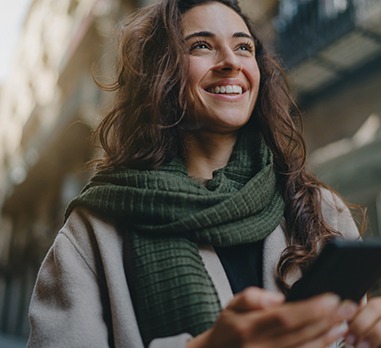 The cost of teeth whitening in Daniel Island can depend on a few different factors, like the severity of your dental discoloration, and what type of treatment you receive. In any case, our friendly team is happy to walk you through the process and discuss payment options with you, just give us a call!
Factors That Affect the Cost of Teeth Whitening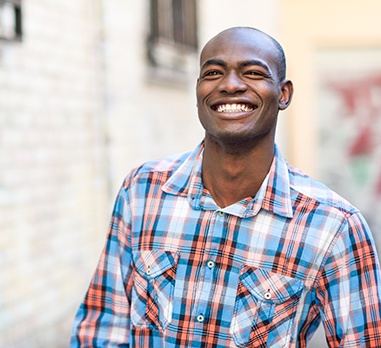 Typically, professional teeth whitening in Daniel Island from a cosmetic dentist has a set cost, but depending on a couple of different factors, the overall price of brightening your smile could vary. Some of these determinants include:
How severe the staining or discoloration is, requiring you to receive multiple treatments to get your smile as bright as you want it to be
The causes of your dental discoloration (i.e. side-effect of medication, age-related, enamel erosion, food and beverages, etc.)
Whether you need any additional procedures to benefit the health of your smile before investing in its appearance, like fillings or crowns.
During your consultation, our team will discuss each of these details with you and inform you of the cost before you commit to treatment. If you have any questions, don't hesitate to ask us during your appointment.
Cost of Different Types of Teeth Whitening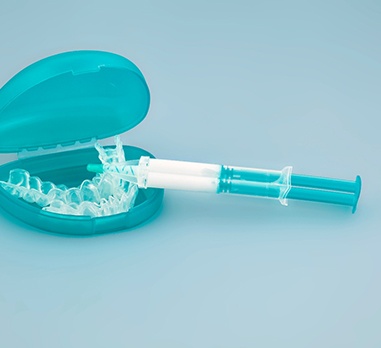 In-Office Teeth Whitening. In-office teeth whitening can be completed in a single, hour-long appointment with your dentist and can cost anywhere from $400 to $800. If you have extenuating circumstances, like severe discoloration, the cost could reach up to $1,000.
Take-Home Professional Teeth Whitening. Custom-fitted professional teeth whitening trays provided by your dentist typically cost a few hundred dollars.
Store-Bought Teeth Whitening Kits. Store-bought teeth whitening kits and strips can cost anywhere from $20 to $40.
Weighing Cost vs. Quality of Treatment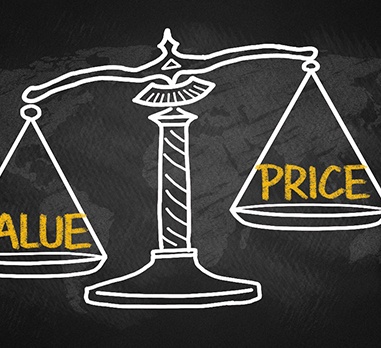 It's important to consider both the cost alongside the quality of treatment you're investing in. If you put too much weight on one and not the other, you'll likely end up unsatisfied with your treatment. While store-bought teeth whitening kits may be the most convenient and least expensive option, they don't use professional-grade ingredients, leading to underwhelming results.
While professional teeth whitening is more costly, it's administered by a trained professional and uses concentrated, high-quality ingredients, allowing teeth to brighten by up to eight shades. In addition, the results can last for up to a year with the proper maintenance, making it an overall better investment.
Options for Making Teeth Whitening Affordable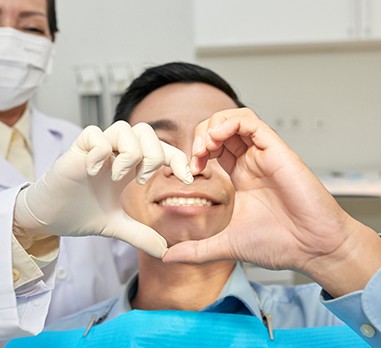 Teeth whitening isn't covered by dental insurance, but our team at Daniel Island Dentistry offers multiple ways for you to afford treatment without breaking the bank. If you're a subscriber to our Membership Plan, you can receive 10% off additional treatments, or if you'd prefer, you could apply for additional financing through CareCredit.
Teeth Whitening FAQs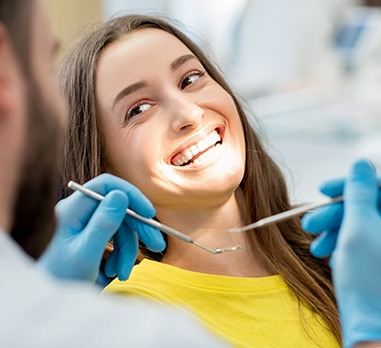 From how the process works to tips for maintaining the results, the above information is designed to help you determine if teeth whitening in Daniel Island is right for you. If you're ready to take the next step and schedule your consultation, then don't hesitate to get in touch with our team! However, if you'd like to do a bit more research before then, that's okay too. That's why we've responded to some of the most frequently asked questions below.
How Long Does Teeth Whitening Treatment Take?
The answer to this question depends on which teeth whitening treatment you select (in-office vs. at-home). While the at-home kits provided by our cosmetic dentist in Daniel Island typically take two weeks, the results of an in-office treatment can be seen in as little as one hour. So, if you have a specific date you need your smile to get in tip-top shape by, don't hesitate to let us know during your initial consultation! This will help us determine which teeth whitening option is best for you.
What's the Difference Between Professional and Store-Bought Teeth Whitening?
Since store-bought whitening kits have a much lower upfront cost, many patients wonder if there is really a difference between professional treatments and over-the-counter products. The answer? There is a big difference! To start, treatments overseen by your cosmetic dentist in Daniel Island consider the cause of the discoloration, are completely customized, and factor in the condition of your oral health. Plus, the brightening agent is reliable and safe, ensuring you can achieve the beautiful results you desire with as little tooth sensitivity as possible.
Does Teeth Whitening Damage Enamel?
While teeth whitening treatments don't damage healthy enamel, it can do lasting damage to decayed teeth. That's why our cosmetic dentist will conduct a thorough dental exam during your initial consultation. If any untreated oral health issues are found, the appropriate restorative service will be incorporated into your treatment plan. That way, your bright new smile won't come at the cost of your oral health! (It's important to note that non-approved whitening methods, like rinsing with hydrogen peroxide, and overuse of brightening products CAN damage healthy enamel).
Does Teeth Whitening Work on Dental Crowns?
In short, the answer is no. Although your natural teeth can be whitened, the materials your fillings and dental crowns are crafted from cannot. Therefore, it's of the utmost importance that you keep your restorations in pristine condition by brushing twice a day, flossing daily, and visiting your dentist every six months for a dental checkup and cleaning. If you're unhappy with the shade of your restoration altogether, then ask your dentist about having it replaced to better match your smile goals.