Emergency Dentist — Charleston, SC
Get the Urgent Dental Care You Need, Fast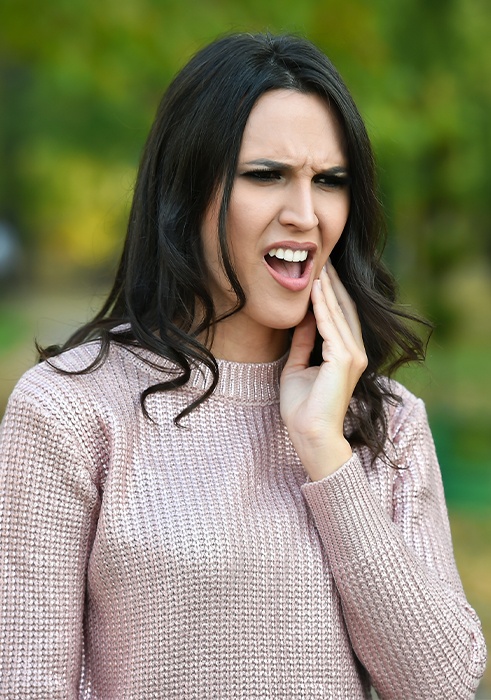 When a dental emergency strikes, the last thing you want to do is have to search for a dentist or be forced to go to an emergency room that isn't able to treat your problem. At Daniel Island Dentistry, not only can you receive targeted care that confirms the source of your dental emergency, but get comfortable and transparent treatment backed up by modern dental technology and a corporate-free agenda. Call Dr. Church today to get an appointment scheduled as soon as possible for emergency dentistry in Charleston, SC!
Why Choose Daniel Island Dentistry for Emergency Dental Care?
#1 Nitrous Oxide Sedation Available for Maximum Comfort
#2 Incredibly Personable and Friendly Dentist and Team
#3 Fast and Precise Diagnosis and Treatment with Modern Technology
What to Do in a Dental Emergency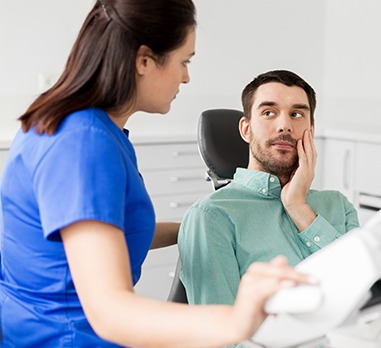 While it's certainly easy to panic in a dental emergency, we strongly encourage you to stay calm! When you have Daniel Island Dentistry in your corner, you can rest assured that you'll get the urgent dental care you need, fast. Just follow these steps:
Step 1: Call us as soon as you can. We will do everything in our power to see you as quickly as possible, and hopefully schedule you for a same-day emergency appointment. Our experienced team will also guide you through how to handle your emergency until you can reach us.
Step 2: See Dr. Church for an exam. When you arrive, your Charleston emergency dentist Dr. Christiana Church will see you right away. She'll alleviate your pain, stabilize your condition, and evaluate your situation. Then, she'll review her findings with you and work with you to create a custom treatment plan.
Step 3: Get the fast, gentle dental care you need. Once you've agreed to a treatment plan, our team will get to work right away. We provide a wide range of emergency dental services to get your oral health back on track as soon as possible. We also have calming nitrous oxide sedation to help particularly uncomfortable or nervous patients feel at-ease.
The Most Common Dental Emergencies
Dental emergencies come in all varieties, from severe toothaches to knocked out teeth and everything in between! Some are easy to identify, such as a broken tooth or severe dental pain. However, others are less obvious, such as a chipped tooth that doesn't hurt. Whether your emergency is big or small, we encourage you to call us as soon as you can, even if you are unsure if you need emergency treatment. We can help you assess your situation over the phone and offer advice on what you need to do next to keep it from getting worse. Below, you'll find some important information about the most common dental emergencies we treat, including how urgently they need to be addressed, how you should handle them at home, and how we are likely to treat them here at the office.
Understanding the Cost of Dental Emergencies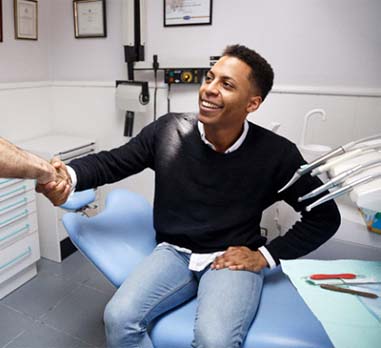 In order to determine the total cost of your dental emergency, we'll need to complete a detailed exam of your mouth to find the cause of the problem before we recommend a treatment. Depending on the severity of the emergency, treatment may cost more or less (i.e. a dental filling vs. a tooth extraction). If a dental emergency does occur, the last thing you should do is put off your care simply because of cost. Doing so could allow the emergency to worsen and cost even more in the long-term.
How to Prevent Dental Emergencies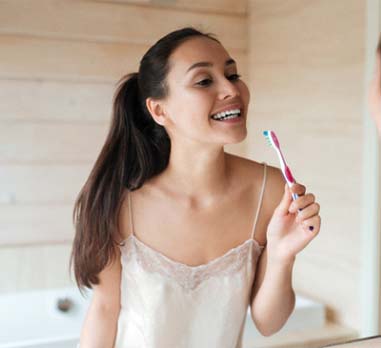 In most cases, dental emergencies in Daniel Island can be prevented. Keep the following tips and habits in mind and you'll be far less likely to have to deal with one:
Brush twice a day using fluoridated toothpaste
Floss at least once a day
Avoid using your teeth as a tool
Always wear a protective mouthguard when playing contact sports
Avoid extremely hard or chewy foods
Break habits that damaged teeth, such as biting your nails or other inanimate objects (i.e. pen and pencils)