Dentist – Charleston, SC
Get to Know
Dr. Christina Church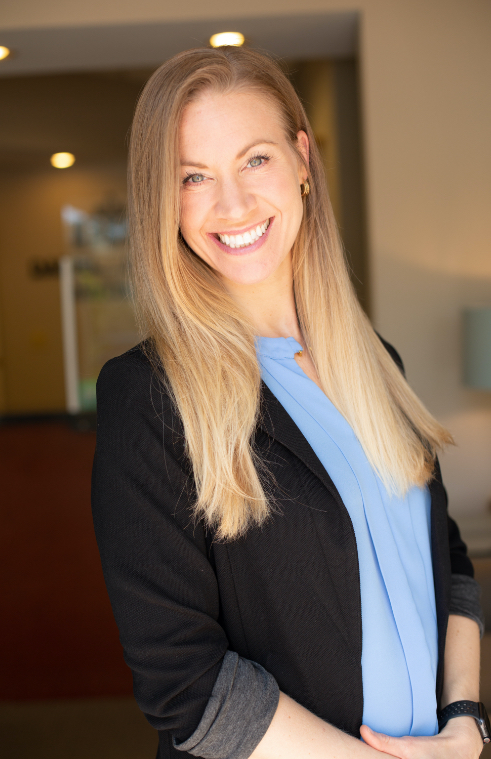 Dr. Church has been a part of the dental world for well over a decade, starting out as a dental assistant/receptionist before undergoing dental school at the Medical College of Georgia. She went straight into private practice and jumped headfirst into pursuits of continuing education. She immediately became an Invisalign provider in 2015, attended Smile Design and cosmetic courses to establish the proper workflow of achieving the perfect smile, took CAD/CAM courses so that she could start designing/milling restorations in-house, and joined the American Academy of Facial Esthetics in order to study TMJ dysfunction therapy and BOTOX delivery for therapeutic/cosmetic reasons.
Dr. Church has devoted a great deal of her continuing education to cosmetic dentistry, specifically individualized smile enhancements, veneer/crown design, and bonding techniques to close black triangles/spaces with Bioclear. She's also extensively studied full mouth rehabilitations for Daniel Island Patients with failing and/or missing teeth who need a completely new "slate!" For her, there's always more to learn when it comes to the dental world and discovering new ways to help patients thrive.
She decided to plant her roots in one location, joining Daniel Island Dentistry in November of 2020 and agreed to take over the dental office in January 2021. From the very beginning, her favorite part of this line of work has been an easy answer: the relationships with people! Dentistry allows her to truly connect with patients in ways that she cherishes. Having grown up on Amelia Island in Northeast Florida, she loves the sense of community that Charleston and Daniel Island provide. Additionally, she really loves the artistic reflection of dentistry and focuses a lot of her skillset into the small details that are required to provide exceptional dental results.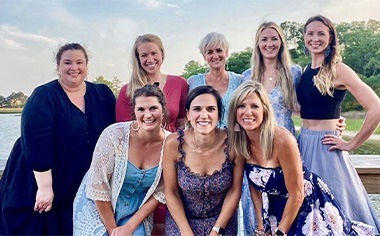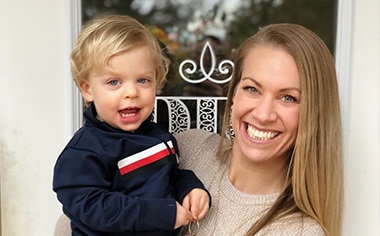 Outside of the Dental Office,
What Do You Like to Do?
Dr. Church and her husband, Eric, welcomed a baby girl last year name Madeline and have a spunky toddler named Connor. They also have two energetic rescue dogs, so try to stay busy as a family out and about.
Eric is a veteran of the Air Force, a firefighter for Joint Base Charleston, and an incredible husband/father. Even though running her own dental office has been an ultimate goal for many years, the role of MOM her greatest achievement as well as the motivation to be the best she can to set a positive example for her kids. When it comes to hobbies, Dr. Church loves their adventures around Charleston as a family. She also enjoys running, biking, and indoor cycling on the Peloton. She and Eric are big fans of college football and always find a way to cheer on their Florida State Seminoles!