Meet Your Friendly Dental Team – Charleston, SC
Personable and Ready to Serve Your Needs
As you get to know our team members, you'll find that they enjoy getting to know you and your family just as much!. If you'd like to get to know them better before your next appointment, you're more than welcome to read their detailed bios on our website. They are friendly, organized, and prepared to make every aspect of your visit relaxing and productive.
Shannon,
Office Manager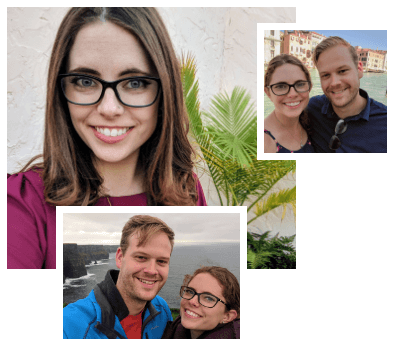 Shannon hails from Western Kansas originally, and her involvement in the dental world spans over eight years so far. In addition to her managerial expertise, she is a certified dental assistant and trained in CPR. Her favorite part of this job by far is being able to form such strong connections with patients over time!
Shannon has lived in Mount Pleasant since 2016. Outside of working hours, she enjoys discovering new restaurants/breweries in Charleston and traveling to new places.
Mallory,
Dental Hygienist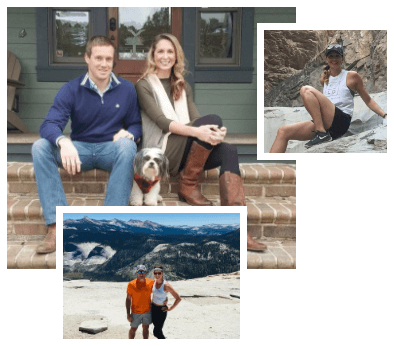 Mallory's career in the dental field spans over five years so far. She has her Bachelor's in Education and also studied dental hygiene at Trident Technical College. She is certified in BLS and infiltration anesthesia. Today, what she loves most about her role at Daniel Island Dentistry is getting to make a positive difference in the lives of her patients while also working alongside the most amazing dental team ever! They all feel like family to her.
Mallory's wonderful, loving husband Eric works for the Charleston County Parks and Recreation Commission as a chef. They have a Shih Tzu named Tucker and a 12-year-old cat named Charles. When she has spare time away from the dental office, her favorite hobbies include working out at the gym, hiking, traveling, going to the beach, drinking/learning about wine, and indulging in delicious chocolates!
Sarah,
Dental Hygienist
Sarah is originally from Rock Hill, and she's been a part of the dental field for over five years now. She completed her dental hygiene degree at York Technical College. As a hygienist, she loves being able to educate patients on not only their oral health, but their overall wellbeing too!
Sarah and her fiancé Chris currently live in Mount Pleasant with their Golden Retriever Millie. Outside of working hours, you can typically find her walking on the beach with Millie, hanging out with Chris on their boat, and going horseback riding.
Kerry,
Dental Assistant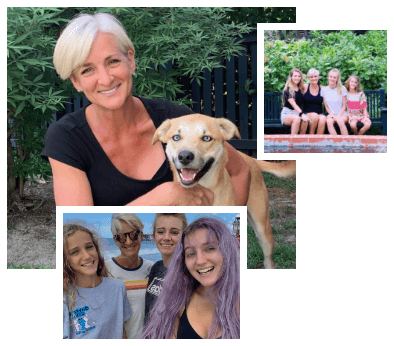 Kerry is from Minnesota and attended Howard Community College. Today, she's been working in the dental field for a handful of years now, with hopefully many more to come. She loves developing close relationships with our patients, as well as being able to help nervous visitors feel more comfortable and relaxed!
Kerry and her husband Scott have three amazing daughters named Isabel, Sophie, and Coco. When she isn't busy at work, her free time is spent playing soccer, running, baking, painting, hanging out at the beach, and doing pretty much anything that takes her outdoors.
Ashley,
Dental Assistant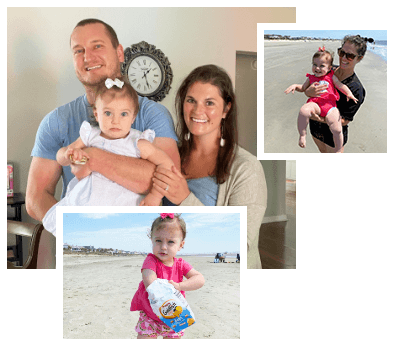 Ashley first joined our dental office nearly five years ago, and she couldn't ask for more awesome coworkers! They are such a fun group of ladies to work with. She studied dental assisting at Trident Technical College.
Originally from Londonderry, NH, Ashley has a husband named Andy and a young daughter named Brinley at home. In her spare time, you can typically find her visiting her family in New England, going to the beach, drinking good wine, and traveling the world.
Karen,
Dental Assistant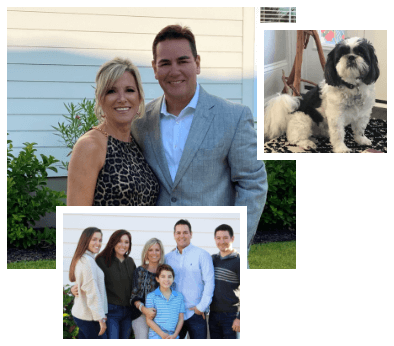 Karen may be relatively new to our team, but she's been working in the dental world for over 15 years so far. Today, she would say that her favorite parts of the job are getting to spend time alongside such a wonderful staff and also being able to learn new things every day!
At home, Karen is married with two grown daughters, one son, and a grown stepson as well. In her free time, she enjoys working out, going to the beach, and hanging out with her loved ones.