Replace Missing Teeth – Charleston, SC
Helping You Rebuild Your Beautiful Smile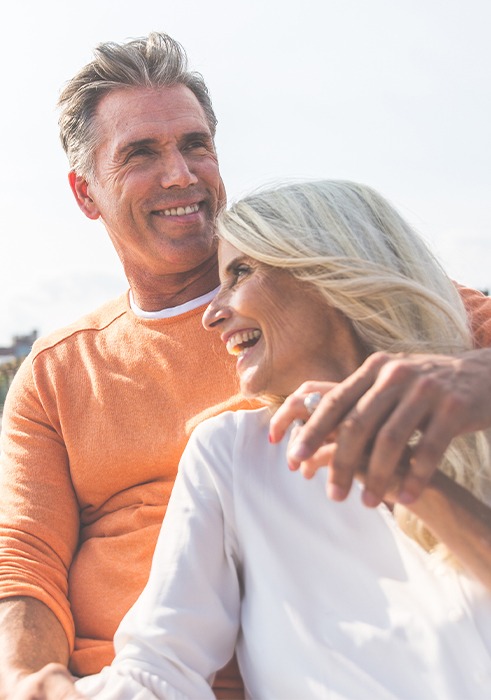 Teeth can be lost for a variety of reasons, but that doesn't mean you can't make it whole again. When a single tooth (or multiple consecutive teeth) need to be removed, your remaining teeth change over time. The second a tooth is removed, neighboring teeth can begin to shift out of place causing your bite and smile to shift out of alignment. Dr. Church and her team offer you multiple options to replace teeth all depending on your unique circumstance. Whether you need to replace a single tooth or all the teeth in both of your arches, she'll always take the time to go over your options, teach you the difference between them, and collaborate with you directly, so you can make an informed decision on your future options to replace missing teeth in Charleston, SC.
Why Choose Daniel Island Dentistry for Tooth Replacement?
Works with Dedicated Specialist to Place Implants
Restorations Highly Personalized with Lifelike Materials
Extensive Training to Restore Proper Form and Function
Dental Bridges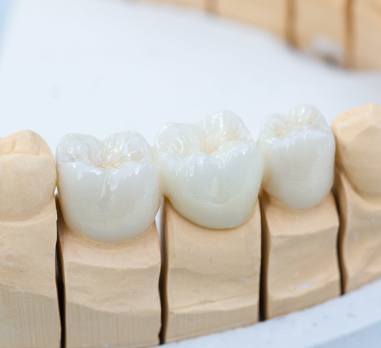 When you have adjacent teeth to a missing area, a dental bridge may be an option if an implant isn't your treatment choice. With a dental bridge customized to attach to neighboring teeth and bridge the gap in your smile, you can prevent shifting and protect your long-term oral health in the process. There are pros and cons of dental bridges over the option of an implant. Every case is unique and Dr. Church explains what may work best for you and educate when making these decisions.
Dentures & Partials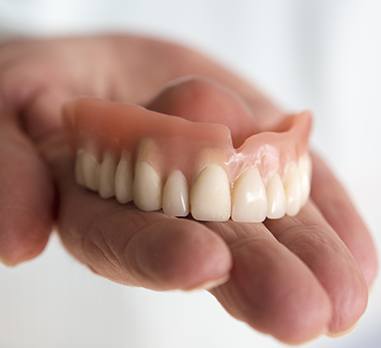 Modern dentures are nothing like dentures of the past. If your teeth are at a point where we need to have the discussion of full mouth rehabilitation, Dr. Church is ready to meet with no judgement to navigate a treatment plan. She can help you cross this chapter to return to a life full of functionality and smiling. Dentures can be made many different ways to best suit your needs. Dr. Church can review the pros and cons of conventional dentures versus having the aid of implants. We can utilize implants to help with retention to "snap" in and out, as well as a hybrid option that is only able to be removed by your dentist. This is called an "all-on-four" or "all-on-X" option.
When you need to replace multiple teeth but have stable teeth remaining around the areas, sometimes a partial is a great option to fill the gaps and restore your form and function. Materials for partials have come a long way in recent years, and they can be actually quite comfortable with great retention. It is great treatment plan if implants aren't an option or if you are waiting on implants in the future. The physics and planning for partials is imperative to proper function, Dr. Church can meet with you to discuss your best options whatever you decide.
Dental Implants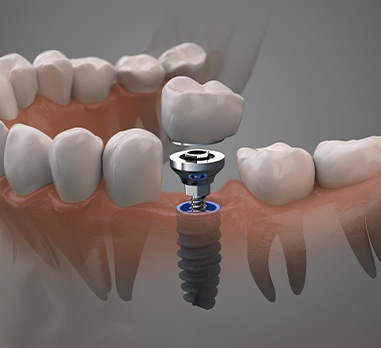 If you want the most reliable form of tooth replacement possible, you'll want to consider dental implants. Dental implants work to replace the entire root of teeth, not just the portion that's visible in your smile. Once placed, it will begin to integrate with your existing bone and soft tissue. This creates a strong enough foundation to then place a tooth on the implant. This is a great option to replace the space without having to modify existing teeth along the way. It also keeps bone from dropping which effects the health of our neighboring teeth as well!