Advanced Dental Services & Technology – Charleston, SC
Bringing You the Best Care and Dental Technology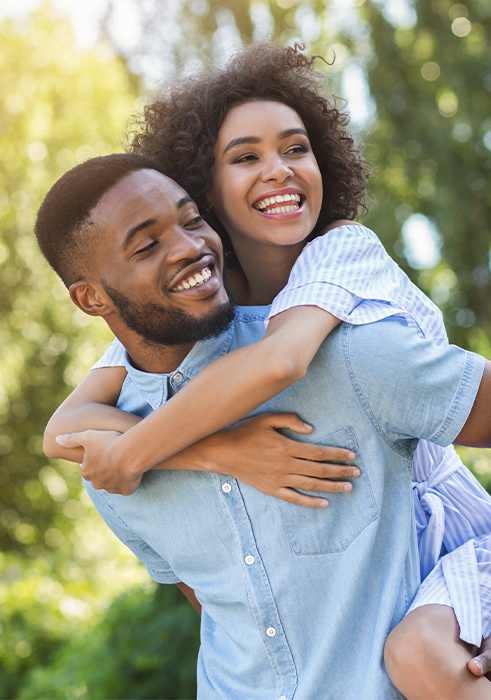 Your dental treatments are not only backed up by years of clinical experience and performed by a dedicated and passionate dental team, but completed using some of the most advanced technology in the dental field to date. Below, you can learn all about the tools and resources we utilize to make your care more comprehensive, comfortable, and effective. Feel free to ask us any questions about our technology during your visit!
Digital Impression System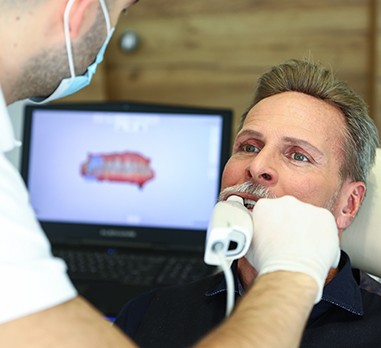 If you've ever had to have a crown placed or nightguard fabricated, you probably needed to bite into gray impression material just to complete treatment. At Daniel Island Dentistry, we've opted to include a digital impression scanner in our dental office so there's no need to use goopy and uncomfortable material. The technology is powered by a small handheld device used to slowly scan and capture hundreds of images of your teeth, creating a detailed 3D image.
Digital X-Rays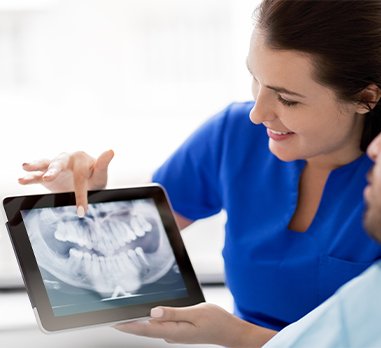 Dental X-rays of the past would take long periods of time to develop, not to mention harmful chemicals in a dark development room. Nowadays, dental offices like ours have gone fully digital. This not only makes diagnostic practices much faster and more convenient, but much less likely to produce excess radiation. Digital X-rays produce as much as 85% less radiation when performed, giving you even more confidence in your routine checkups.
Intraoral Camera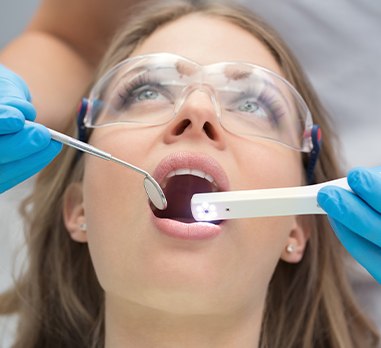 We love keeping our patients engaged as much as possible during their dental appointments, and the intraoral camera is just one of the ways we accomplish that. This small, handheld device is designed to fit comfortably inside the mouth, capture dozens of high-resolution images of your teeth, gums, and other oral structures, and display them on a nearby monitor for added convenience. The whole process is quick, easy to complete, and makes your checkups infinitely more interesting and informative.
CT Scanner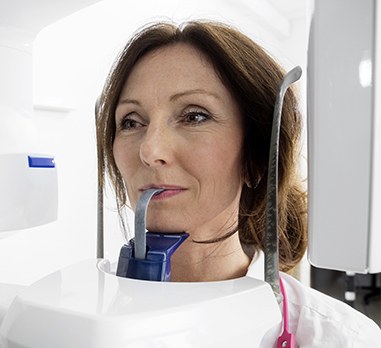 While digital X-rays are quite effective at capturing lots of information about your teeth and bone structure, they aren't always enough to capture everything. If more needs to be learned and understood about your unique jaw and bone structure, we can perform a CT scan. This creates a 3D model of your mouth and highlights the location of your blood vessels, nerves, and other sensitive areas. The process only takes a few minutes, is completely painless, and quite invaluable to our team.
Cavity Detection System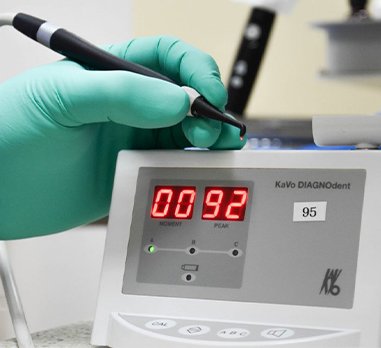 Cavities have the ability to develop even when you don't realize they are there, which is why routine checkups are so important to your long-term oral health. Of course, we want to be as cautious and preventive as possible, which is why we also use a cavity detection system to catch the earliest signs of tooth decay before they turn into serious problems later. With the power of transillumination technology, you can have true peace of mind when it comes to the health of your enamel.