Porcelain Veneers – Charleston, SC
Kiss the Flaws in Your Smile Goodbye!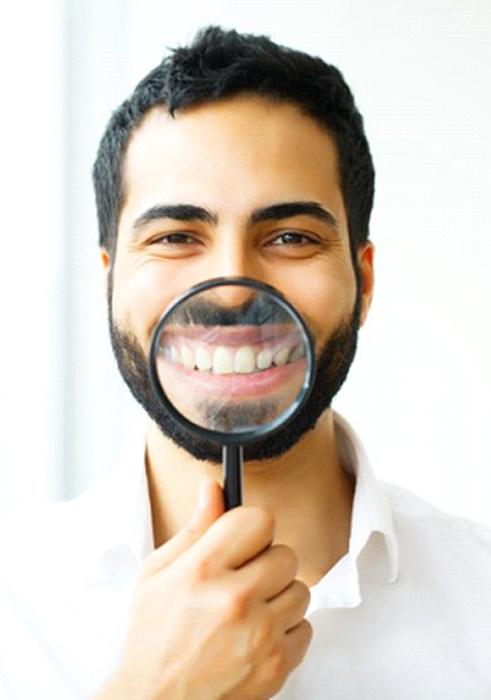 When you look in the mirror or at a picture of yourself, do you naturally fixate on the little imperfections in your teeth? If these flaws in your teeth are making it impossible for you to find the confidence to smile in front of others, you may have considered cosmetic dentistry. There's just one problem – your teeth have so many stains, chips, and gaps that you don't even know where to start fixing them. That's why we're proud to offer porcelain veneers in Charleston, SC as a way of helping you kiss the flaws in your smile goodbye! Contact our team at Daniel Island Dentistry today to find out how porcelain veneers can give you a smile you can't wait to show off!
Why Choose Daniel Island Dentistry for Porcelain Veneers?
Preview Your Results with Virtual Smile Design Technology
Dentist with Advanced Training in Cosmetics
Caring Dental Team That Listens to Your Needs
What Are Porcelain Veneers?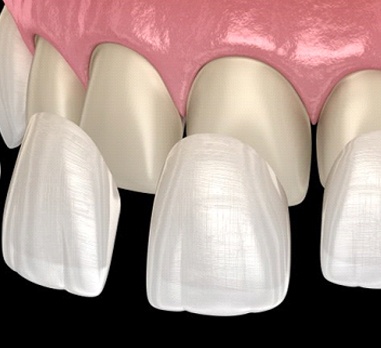 A veneer is a thin shell designed to fit seamlessly over the front surface of a tooth, effectively erasing all of its imperfections at the same time. While veneers can be made from various materials, Dr. Church prefers dental porcelain due to its impressive ability to mimic real tooth enamel. It even reflects light in the exact same way! Because each veneer is custom-made to complement the size, shape, and color of your smile, your results will look effortlessly natural.
The Benefits of Porcelain Veneers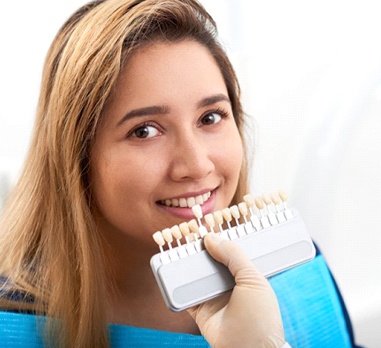 It shouldn't come as a surprise that veneers are one of our most popular cosmetic services here at Daniel Island Dentistry. After all, they provide countless benefits, including:
Versatility – Since they cover the entire front section of the tooth, veneers can address virtually all cosmetic imperfections, including chips, cracks, discoloration, gaps, and even slightly crooked teeth.
Confidence – By concealing your problem teeth with veneers, you won't have to deal with flaws in your smile holding you back any longer.
Personalized results – Every veneer is custom-made to blend in with your natural smile and facial features.
Durability – Porcelain is actually quite strong; if you take good care of your dental health, you can expect your veneers to last for 10 or even 20 years.
Convenience – All it takes is just two appointments to fully transform your smile with veneers.
The Process of Getting Porcelain Veneers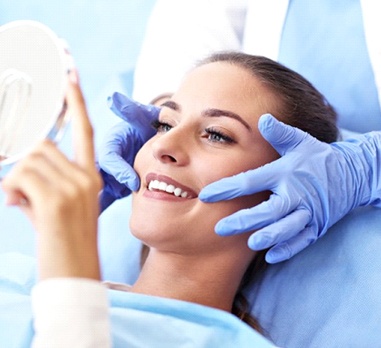 As a skilled cosmetic dentist in Charleston, Dr. Church can complete the veneers process in only two visits to our dental office. The first appointment involves preparation – we shave off an extremely thin layer of enamel to ensure the veneers fit properly on your teeth. We then use digital impression technology to create a 3D model of your smile. The impressions are sent to one of our trusted dental labs, where a team of professional ceramists begin meticulously crafting your veneers to our exact specifications.
We'll place temporary veneers over your teeth in the meantime to protect them. Once your permanent veneers arrive at our dental office in a few weeks, we'll call you back in for your second appointment. All we have to do is make any last-minute adjustments if necessary, cement your veneers into place, and let you start enjoying your new and improved smile!
Understanding the Cost of Veneers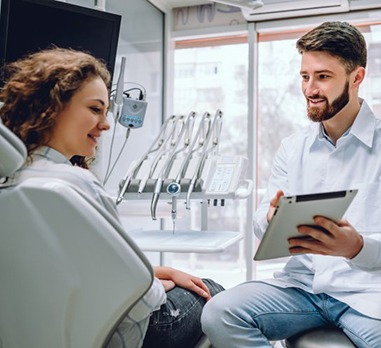 You may have heard that the cost of veneers in Daniel Island is generally higher than that of other cosmetic dental services. However, if you truly want to give your smile the royal treatment, investing in veneers is a wise choice. They're often considered the most versatile option for transforming flawed teeth, and most of our patients with veneers have gone on to say they were worth every penny! Here's what you need to know about how much veneers cost.
Veneers vs. Other Cosmetic Dentistry Treatments: Are Veneers Worth the Cost?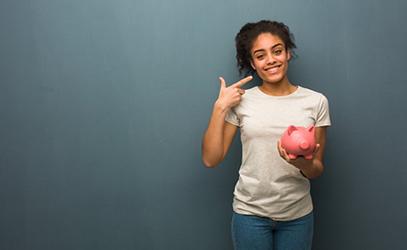 Of course, it's always important to consider all of your options before committing to a dental treatment. While veneers in Daniel Island typically come with a higher price tag, most other cosmetic dentistry solutions have limitations in terms of the changes they can make. To ensure you're making a well-informed decision, consider the following:
Orthodontics – If the main reason you're interested in a smile makeover is crooked, gapped, or misaligned teeth, you may have looked into braces or clear aligners like Invisalign. However, these often-expensive treatments can only address the positions of your teeth, and they usually take a year or longer before you can enjoy your results.
Teeth whitening – Professional-strength teeth whitening can be completed either in our office or at home for a quick fix for discolored or stained teeth. While teeth whitening is relatively affordable compared to many cosmetic treatments, it can't change anything other than the color of your teeth. Also, your smile rarely stays bright for longer than a few months.
Dental bonding – Bonding is often seen as a less expensive alternative to veneers, as it can correct many of the same imperfections in a single appointment. However, the results do not last nearly as long; they typically have to be redone every five to ten years at most.
Veneers – Although veneers cost more than most other cosmetic options, most patients would agree that they're worth it. Veneers only require two appointments, they can address virtually all aesthetic issues simultaneously, and they can last upwards of 10-15 years with the right care.
How to Make Veneers Affordable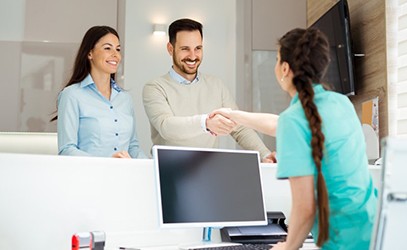 It probably comes as no surprise that most dental insurance companies won't cover cosmetic treatments that are not seen as medically necessary. However, your cosmetic dentist in Daniel Island offers two additional ways to make veneers affordable:
CareCredit – Our team can help you apply for a low- to no-interest payment plan through this third-party financing company. CareCredit offers numerous plans to choose from, so there's sure to be one that fits comfortably within your budget.
In-house membership plan – As an alternative to traditional insurance, you can sign up for our Daniel Island Dentistry membership plan. In exchange for a low monthly rate, you can your loved ones can enjoy free preventive care as well as discounts on most services we provide, including veneers.
Veneers FAQs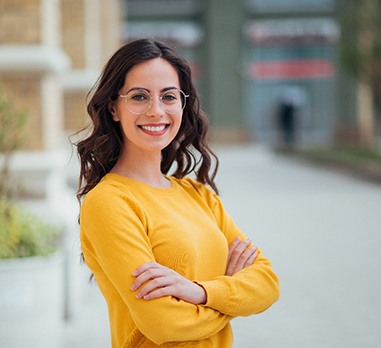 Are you interested in getting veneers from your cosmetic dentist on Daniel Island? Considering the process will require the removal of a minuscule amount of your natural enamel, it makes sense you would have some questions before committing to this treatment. We always recommend calling our office, but you may want to do some online research about veneers first. To save you some time, we've answered some of the frequently asked questions from previous patients. If you don't see the answer you seek, please give our team a call!
Are Veneers Permanent?
Because veneers will have to be replaced eventually, they're not considered a permanent cosmetic solution. However, the process of getting them is irreversible. Dr. Church will remove a thin layer of enamel to ensure the veneers fit properly on your teeth. Unlike hair and nails, your enamel will never grow back once it's removed. For that reason, your prepared teeth will forever need to be covered with veneers or dental crowns. That's why we go the extra mile to ensure the veneers perfectly fit your face shape, skin tone, and personality. Once you see your new-and-improved smile, you'll never want to go back!
How Many Veneers Will I Need?
With properly placed veneers, the goal is for all your visible teeth to combine for a symmetrical smile. Some people opt for one veneer to cover a single tooth of concern while others get 6-12 for a more complete smile makeover. The eight top front teeth are the ones that most often receive veneers. During your initial consultation with us, we will determine what number is best to achieve the goals you have for your smile.
Is There Anything I Can't Eat with Veneers?
After your teeth are prepared, you'll wear temporary veneers while you wait for your permanent ones to be made. During that time, you'll need to avoid hard foods (ice, candy, fruits/veggies), sticky foods (gum, caramel, toffee), and dark-colored foods and beverages (red wine, curry, soda). Once you get your permanent restorations, you can eat almost any food you want. However, you'll still need to exercise caution to avoid damaging your new smile. Make sure you drink alcohol sparingly since it can weaken the bonding material holding your veneers in place.
Are Veneers Right for All Patients?
Although veneers are ideal for a wide range of patients, they aren't appropriate for everyone. For example, an existing oral health problem like a cavity or gum disease will necessitate that you undergo the essential restorative treatment first. Also, patients who grind or clench their teeth (known as bruxism and generally occurs while sleeping) should find a solution beforehand. Otherwise, there is a much greater chance the veneer's bond will fail and you would need to get a new one. Don't worry – our talented dental team offers a wide range of preventive and restorative treatments as well, ensuring we can do our part to help you qualify for this popular smile-enhancing solution.